Gerardo Alcala

New Orleans born Flamenco guitarist Gerardo Alcala is one of the few foreigners to be respected as a full-fledged Flamenco artist by the gypsy Flamencos of Andalucia, among whom he lived the authentic Flamenco lifestyle for many years. He learned his art from the masters: Rafael el Aguila, Parrilla de Jerez, Niño Jero, Rafael Alarcón, Eduardo de la Malena, and Pedro Bacan. In the intimate closed-door sessions, or Juergas, where the pure sould of Flamenco, el Duende, can surge forth in all its savage beauty, he has spent countless hours accompanying great gypsy singers such as Agujetas, Gitano de Bronce, El Garbanzo, El Monea, Salmonete, Chato de la Isla, Dolores, Antonio, Luis, Diego, El Gordo, and Paco Agujetas, and many others.

He has performed professionally in major theatres on three continents, including Carnegie Hall, as well as for television, radio and film. In the U.S. he toured extensively with the Spanish dance companies of Jose Molina and Teo Morca and did many recitals with the legendary Anzonini del Puerto. In Spain he performed with the all-gypsy company of Fernanda Romero and has had particularly long and close relationship with the Agujetas family, including Manuel Agujetas, who has preserved the deepest and purest singing in Spain. With them, he was featured as sole accompanist in the prestigious Circulo de Bellas Artes in Madrid and the Dutch film "Duende".

In 1990 he was honoured to become the first North American ever to be contracted to perform as a soloist in the Bienal de Sevilla, Spain's most important Flamenco Festival. In 1998 he accompanied Luis Agujetas on his CD "Entre tu Tierra Y La Mia". In 2000, he appeared accompanying Luis, Diego, and Paco Aguetas in the film "El Turista Soy Yo". In 2002 he was first guitarist at Mexico's most important tablao "gitanerias" and did a tour of Spain and France accompanying the singer, Dolores Agujetas.
Gerardo performs both as a solo guitarist and with his group, Flamenco Alcala, (a singer and one or two dancers). He is based in Vancouver, BC.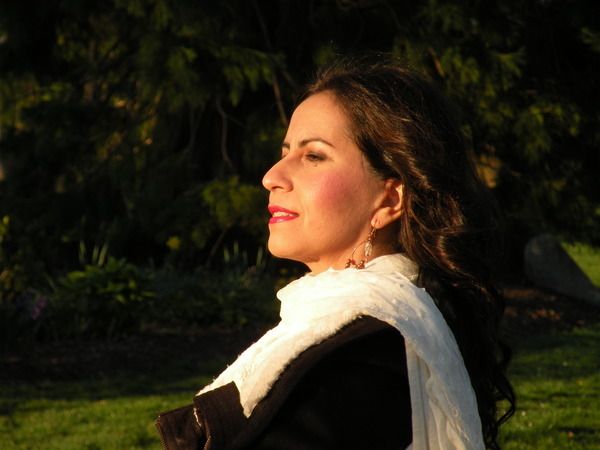 Jafelin Helten
Jafelin was born in Ciudad Bolivar, Venezuela, a country where Spanish influence is ever-present. Since her childhood, it was evident that singing and dancing were not only a passion, but a gift as well. In her teens, Jafelin studied and performed contemporary dance, and she later took voice lessons with renowned Venezuelan tenor Carlos Almenar Otero.
Oddly enough, Jafelin's lifelong interest in Flamenco only bloomed upon her coming to Canada in 1996, where she took Flamenco dance lessons at the Spanish Cultural Center in New Westminster with Professor Monzón, and later with Rosario Ancer at Centro Flamenco and Al Mozaico Flamenco Dance Academy under the guidance of Oscar Nieto and Kasandra. Jafelin also had the good fortune to workshop with various Spanish Flamenco singers, such as, Momi de Cadiz, Jesus Flores de Moron, David Hornillo, Cristo Cortez, and Manuel Ta both in Seville, Spain and Vancouver. Jafelin has traveled and performed at many local venues in Orlando, Florida, the Caribbean, Caracas, Venezuela and at numerous venues in British Columbia, Canada.
It wasn't long before Jafelin became a regular in Flamenco circles around the Greater Vancouver area, performing both as bailaora (dancer) and cantaora (singer). Jafelin's particular talent as cantaora didn't go unnoticed, and she was invited to contribute to Juan de Maria's CD Mimbre, where she performs the song Los Tientos de La Niña with her trademark intense, deep-felt passion. She has since created her first solo CD, Tantos Caminos, in collaboration with guitarist, Gerardo Alcala (Gary Hayes), in which they offer renditions of popular traditional Flamenco forms. Yet, Jafelin is never satisfied with her art and is always striving for more. Jafelin is currently working on her next CD project of Latin Classics.
Jafelin often performs with the Flamenco Alcalá group, Flamencocoast.com and with other groups and musicians in the Greater Vancouver area. She has appeared in many theatre shows and at restaurants such as Kino Café, The Lime, East is East to name a few. Jafelin can also be seen and heard at her web site,
www.jafelin.com
.